Reference :
CRE - H011955
Videos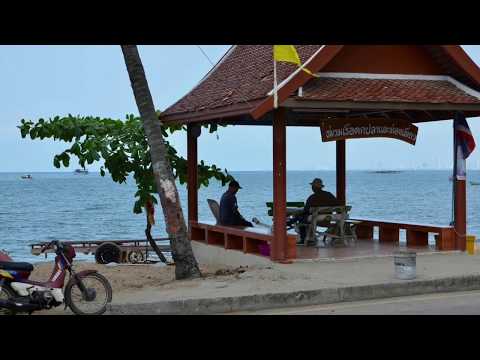 Talay Sawan
Know as the magnificent unique and prime beachfront residential in the exclusive community of Bang Saray. The structure of Talay Sawan is setting-up on the highest standards construction and carefully designed. Talay Sawan is situated in the center of the fishing village and just only 15 kilometers from the city of Pattaya.
Additional Information and Features
Gorgeous 2 bedroom, 3, bathroom 120 square meter, two storey townhouse for sale at the Bang Sarey Beach Houses in Bang Sarey.
You don't get much closer than this to the beach that this gorgeous townhouse in Bang Sarey so grab your kayak or jet ski and get ready to have some fun.
This lovely property is just 20 meters from the beach (conveniently across from a boat ramp) and is perfect for water sports enthusiasts or those wanting to live at the beach.
The first floor has the single car garage a 3 x 3.5 meter plunge pool and deck as well as the two bedrooms. The plunge pool is just off the master bedroom and has a nice shaded seating area. Both bedrooms are ensuite.
Beautiful wood stairs lead you to the bright and airy second floor that makes you feel at home as soon as you get to the top of the stairs.
There is a well designed European style kitchen with all major appliances including a washing machine and oven. Perfect for those evening meals on the 2nd floor patio while enjoying the sunset and the sound of the waves.
The large living/dining area is very comfortable and inviting and has a nice view of the sea and the Pattaya skyline from the floor to ceiling windows and doors.
Outside there is a seating area and a walkway to the large patio that is almost on the beach. You can't ask for a better place to enjoy breakfast for evening drinks and dinner!
The home is offered for sale unfurnished and all of the windows have modern remote blinds on both the interior and exterior. There are screens on the doors to keep out any uninvited guests. It is fully air conditioned and the garage has an electric door (not to mention the best view from any garage in town).
The development shares CCTV and 24 hour security with the Talay Sawan project just behind it.
Bang Sarey is charming small town with many shops and services and some excellent restaurants on the beach. It is only a short drive to Pattaya or Jomtien for nightlife and entertainment.
Key Features
Nearby
Security
Development facilities
Other listings in this Development
CRE - H009566
Sale: 8,200,000 THB